Barking with Blind Guardian
---
these These are the pictures I took with the band. They were truly friendly and let me "steal" their image with me without problems. I would like to say really THANKS to the band (Hansi, Marcus, André, Thomen and Oliver) and to the Firerock girls (Carla, Isabel and Anaktar). I'll put a quick comment after each pic... enjoy it !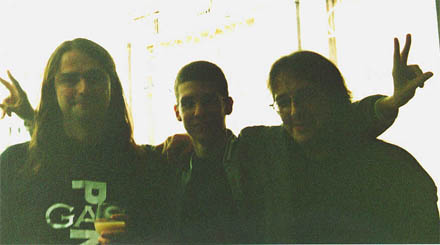 This is me, Thomen and Hansi. I don't know who took the pic, but i told just to press the button, not to play with camera.. here 's the consequence.. :(
Marcus is an very nice person.. I received his pick and I took this picture after this (Ithink this one were taken by Inês)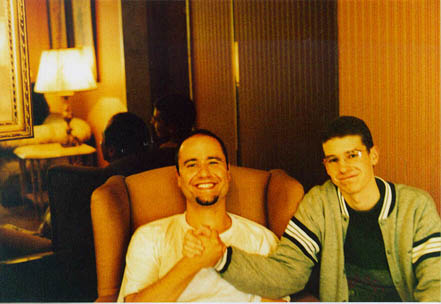 Oh yeah.. I went to hotel hall and found Oliver.. he's a great bass player and a nice person.. I will always remember that he knew about Oktoberfest and Grêmio :)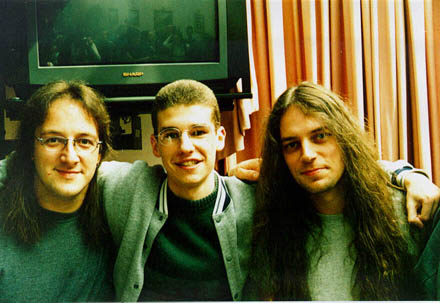 Oh yeah.. this one I'll do a poster ;) Marcus, me and the fuckin'great Thomen.. TTO said Iam mad, because I did an "onslaught" to flight and see BG, but I would become really weird if I had to come back without a pic like this !!!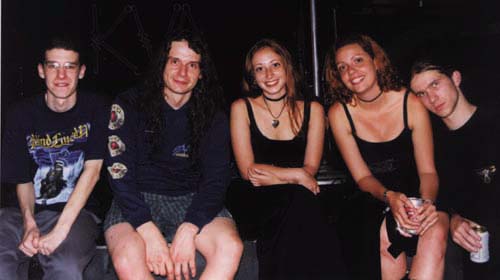 This pic doesn't needs xplanation.. worth for 1000 words :) (tx Al !)
---
hit back on your browser, lazy dude ! ;)